Another web project done! One more automobile repaire company got more costumer-oriented look & feel.

New design, more fresh, responsive and barrier-free
Content Management System, we have choosen typo3 because of the user-management and cost-efficiency
Typo3 Administrator Workshop to let owner create its own content by themself. Fast, simple and modular extensible.
SEO-Workshop
Having a beer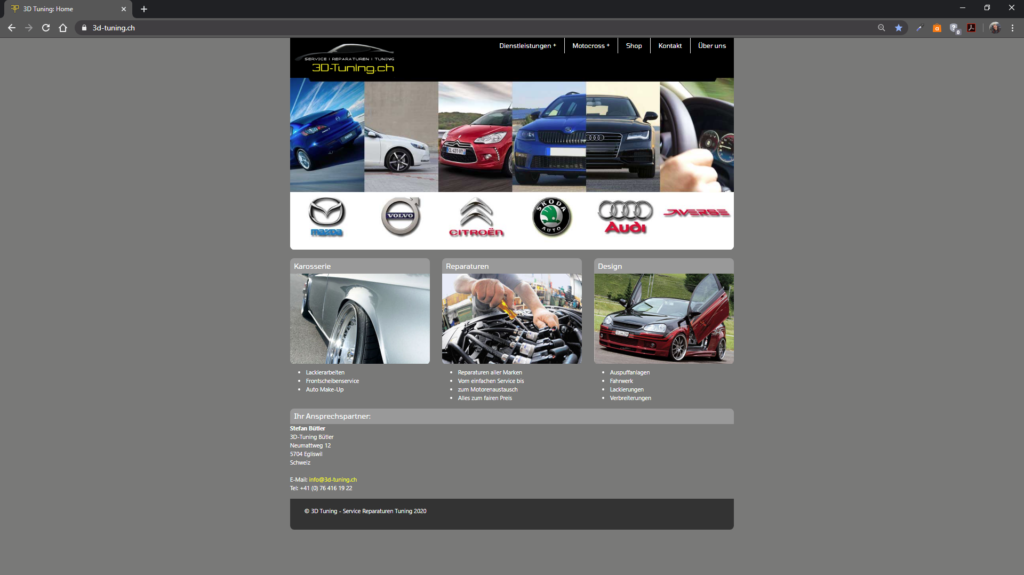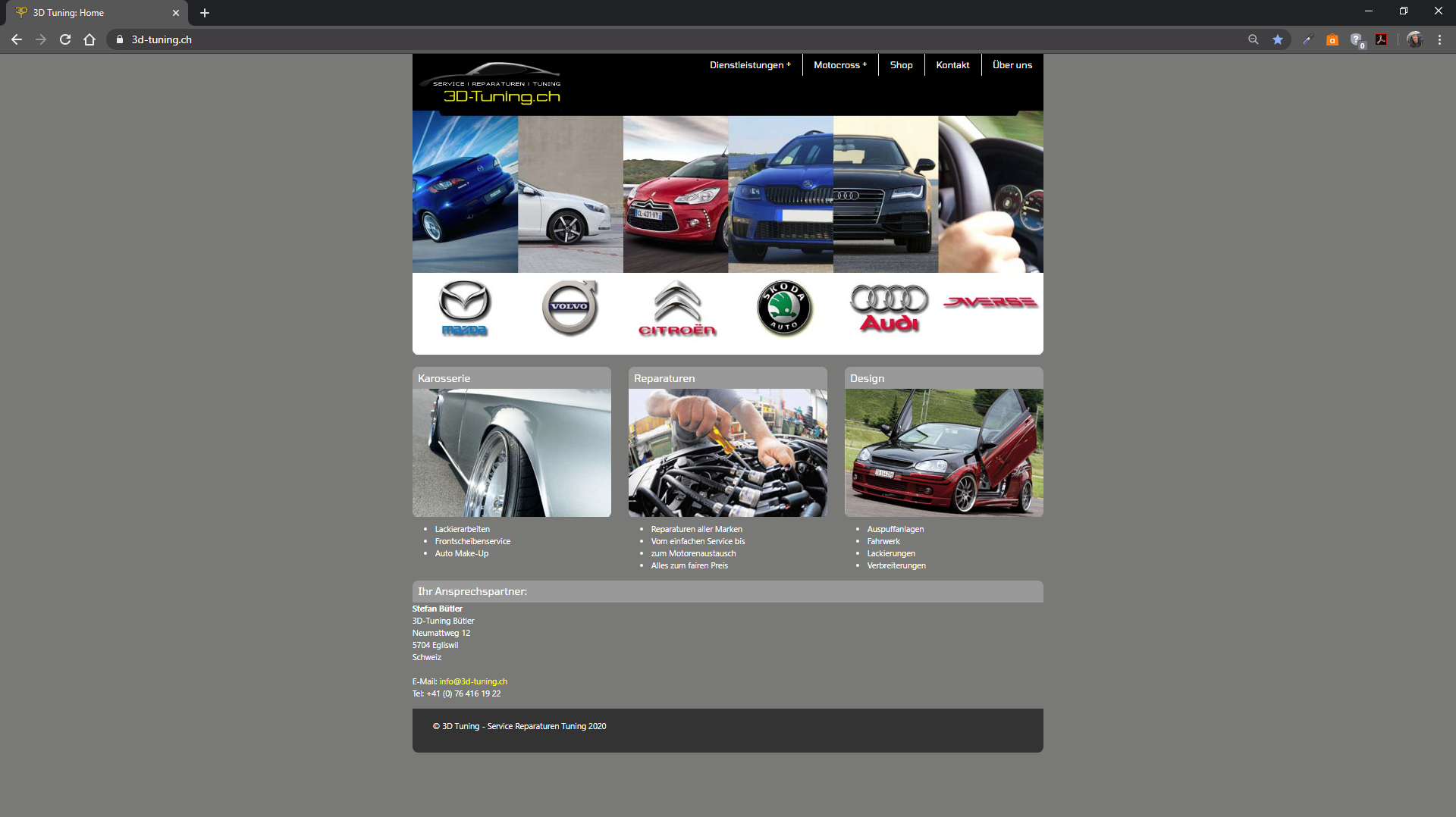 Let your car maintenance done by an expert!
Check it out at 3d-tuning.ch